Leading innovation implies proactively turning ideas into innovations, rather than simply letting it happen organically, which does not always breed success. And just like any other type of management, it requires a systematic approach and a continuous process of review, trial and error.
In this instalment, we look at some of the latest innovations being investigated across the group as part of our drive to stay abreast of new developments and foster continuous improvement through the trialling and implementation of new solutions, which we can in turn leverage to our competitive advantage in the industry. 
NEW MATERIALS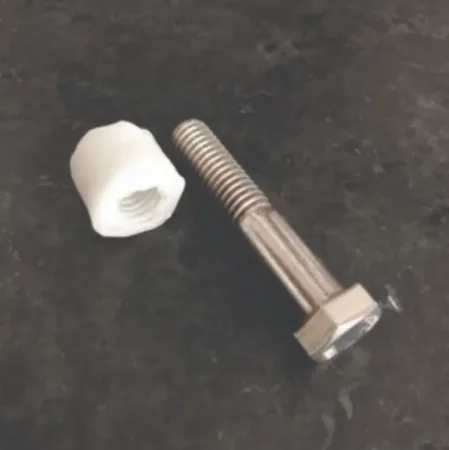 Forj, formerly known as Braeön, is a thermoplastic tape that is thinner than paper yet stronger than steel, with a single strand capable of holding over 450 kilograms. When heated, Forj can also be moulded and shaped into a vast number of possible forms, which it then holds once cooled – a process that can be repeated multiple times if adjustments are required. This material has excellent potential and has been utilised on board some of our managed vessels in quick repair scenarios. 
CLEANING EQUIPMENT 
In the last issue, we talked about automated hold-cleaning robots. However, we are also considering semi-automatic products, such as the TC-1 from Navadan. The TC-1 allows crew to easily reach even the highest parts of cargo holds, and is fitted with three turbo nozzles for efficient cleaning.
Additionally, the innovative connection system prevents any risk of ropes, hoses or cables from becoming entangled at the tank top, making it safer to operate. Only two crew members are required to operate the TC-1, thus reducing the manpower required for cargo hold cleaning and freeing up crew for other jobs on board.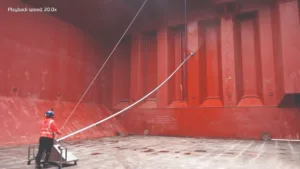 DRONES AT SEA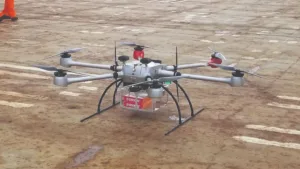 Predictions about the billions of dollars that drone technology represents are as common as they are extreme. While it is easy – and in some cases justified – to get excited about the potential of the technology, many of these predictions are based on how drones might be utilised, as opposed to the difference they are actually making. That is why figuring out the return on investment for unmanned aerial vehicles is a key consideration when it comes to adoption, and why reviewing the current applications of drones in maritime and offshore services is extremely important.
With this in mind, we are working with various service providers to test drone delivery to ships as a cost-effective alternative to hiring a launch whenever a ship needs to, for example, land a bunker sample, receive a few documents, or collect lightweight spare parts. This form of maritime drone delivery would be considerably effective in certain circumstances, where the costs and logistics of traditional shore-to-ship delivery methods are significant barriers, so we are exploring the possibility of creating a global drone delivery network to transport maritime essentials to vessels. 
COMPUTER VISION
Computer vision is a field of artificial intelligence (AI) that enables computers and systems to derive meaningful information from digital images, videos and other visual inputs, and then to take actions or make recommendations based on that information. While AI may be described as allowing computers to think, computer vision enables them to observe and understand their surroundings.
In this exciting field, we are working with industry pioneers ShipIn, whose systems use a network of cameras installed in high-traffic or high-security areas like the bridge, engineering room, and cargo hold. Their proprietary AI technology can scan thousands of hours of footage, identifying important concerns in such areas as safety (insufficient PPE) and security (approaches by unidentified vessels) in real-time, right as they occur, as well as general patterns, like the time a ship spends in port.
ShipIn's technology can then provide managers with continuous ship-to-shore communication alongside an observation of onboard activities and the status of the ship, which in turn allows them to easily review, comprehend, and synthesise a better understanding of what is happening on board.
Since building a culture of safety involves adhering to protocols that may often feel mundane – such as wearing hard hats in certain areas of the ship – systems like these can provide both the management team ashore and leadership on board the visibility required to ensure that day-to-day operations are conducted as planned and trained.