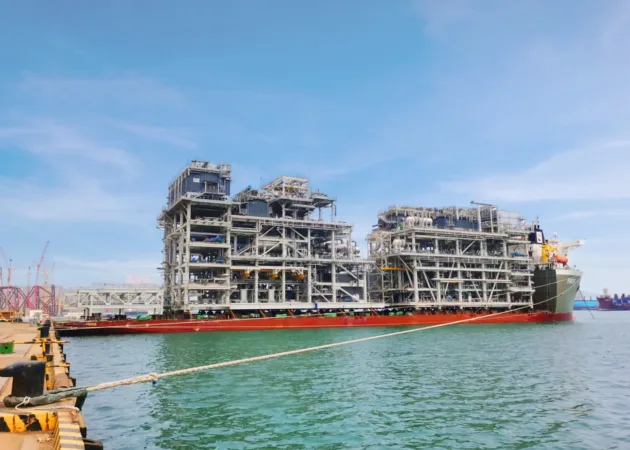 MV Forte and MV Transshelf are two Boskalis-owned semi-submersible heavy transport vessels under our management that have been contracted to transport several modules for LNG Canada since October 2021. While Transshelf completed its last delivery in October 2022, Forte will continue shipping modules for the project until Q3 2023.
The new gas liquefaction and export facility, which is still undergoing construction and not due to commence operations until 2025, is a joint venture between Shell, Petronas, PetroChina, Mitsubishi and Kogas. Located in the port of Kitimat, British Columbia, the facility has access to large quantities of affordable natural gas from nearby reserves for processing and export to Asia's rapidly-expanding LNG market. 
The plant comprises two identical liquefaction 'trains' (production lines) to process and compress natural gas into liquid form, with the possibility to add two more trains in future. The two production lines at present have the capacity to produce 14 million tons of LNG for export annually and are supported by onsite storage and marine on-loading facilities.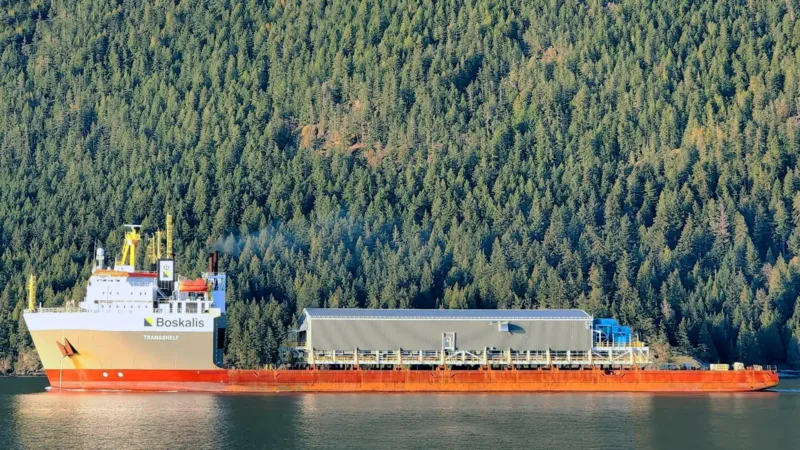 So far, Forte and Transshelf have transported eight LNG processing modules from the fabrication yards in Singapore and Qingdao, China, to the facility in Kitimat, with only minor modifications to the decks required. In each case, the modules were loaded by self-propelled modular transporters (the land equivalent of heavy transport vessels) while the ships were moored stern to quay. 
Loading the modules required precision, with the ballasting procedure needing to account for the weight of the cargo being loaded and the height of the tides at any given time, whilst also maintaining the ship's trim and heel within permissible limits. This required the crew to meticulously record data and perform various calculations to ensure the cargo operations proceeded smoothly and without incident. Well done and keep up the good work!